Robert Johnson
A proven expert in the areas of risk management, risk assessment, crisis management and dispute resolution both domestically and internationally. Mr. Johnson has more than 20 years worth of experience in providing guidance to a wide range of entities.
Mr. Johnson is the Managing Partner of The Solomon Group LLC, a management consulting  firm that provides business management, individual and organizational  transformation and business intelligence. Prior to becoming Managing Partner, Robert  was the Franchise Relations Officer for McDonald's Corporation's Central Division. He  was responsible for being an advocate for the McDonald's System and providing  leadership to strengthen the relationship between McDonald's and its Owner/Operators.  He was also responsible for resolving conflicts between the Company and its  Owner/Operators and represented the Black McDonald's Owner Operators.

Kathleen Berg
Kathleen is a Learning and Development Specialist. She is an innovative leader that analyzes needs, identifies performance gaps and implements creative solutions that improve individual and team performance. She facilitates the development and attainment of visions and strategies. Kathleen enjoys creating new and improving existing training and leadership programs to align human capital with organizational goals.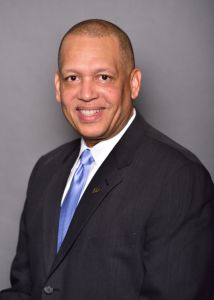 Carl H. Tutt Jr.
Carl is the managing partner for Integrating Green Technologies, LLC. IGT2030 provides energy management solutions through participation in an integrative design methodology to create substantial energy savings within conventional budget limits.
IGT's second strength creates effective solutions to resolve wastewater discharge challenges in commercial facilities.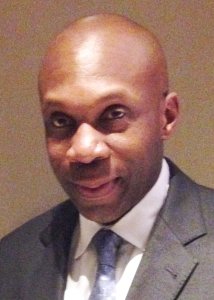 Derrick Thomas
There is a relatively small segment of leaders in the business world; individuals who are able to build relationships, trust, and rapport with almost anyone, and thus are able to broker those relationships and make connections between people, creating partnerships and alliances, and motivating forward momentum to "get things done".

Marvis M. Donalson
Marvis Donalson is a strategic thinker focused on delivering results and creating value for client and customers. Known for building strong relationships and inspiring high performing teams, Marvis brings energy, integrity and compassion to her clients as they work together to realize key goals. As a Sales Executive with a record of success in Business Development, Marvis has been delivering exceptional results for over 25 years. She has a reputation for leading with strong management skills, and delivering increased revenues and profits through people.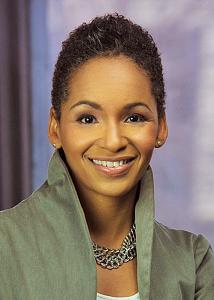 Monika Black, PhD
Few have ever seen a person jump nearly a foot above their own height. Fewer still have done it. But, it is exactly that kind of exceptionalism that embodies Monika and her work. Her phenomenal athleticism was discovered when she was just a tyke, but the hard work, planning, and discipline that developed her into a world-class athlete have continued to be the foundational pillars of her work long after she hung up her cleats.
Since retiring from high jump, where she was a four-time All-American and three-time captain of the University of Michigan's Women's Track Team, Monika has gone on to pick up two Masters degrees from Ohio State University and a PhD in Community Psychology from DePaul University, work as an executive at one of the country's

C. Everett Wallace
C. Everett Wallace is a nationally recognized expert in the areas of financial services, franchise development, housing, small business finance and community economic development. Over the past two decades, Mr. Wallace has been instrumental in establishing several of the nation's largest minority businesses in the areas of franchising and product distribution. He has successfully developed national programs, initiatives and tools using franchise systems as a tool to build wealth and revitalize underserved communities.
George Young
George Young has over 25 years of experience in insurance, intelligence, consulting, research and business coaching. His industry experience includes endeavors with Marsh & McLennan, Arthur J. Gallagher & Co. and Proactive Worldwide among others. He has been sought after for intelligence work with Fortune 100 organizations and has provided consulting in the area of employee benefits applications development. George is highly regarded in leading teams to success through his responsive, preemptive approach.